Portland Automobile Repair Team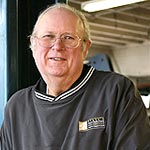 Steve Johnson, Founder
Steve opened this business in 1969. He has been in the Portland automobile repair business since 1958. He is a graduate of Portland State University. He has specialized training as a GM Factory and Delco Technician. He has received additional training in Bosch Fuel Injection, Hunter Alignment, TRW Chassis, Monroe Ride Producers, Bendix Brakes and ABS, Atsco Steering, and Delco Air Conditioning. He is certified as a Chevrolet Technician and Delco Technician. He also has certifications through Bosch, Hunter, and Bendix. His professional memberships include Automotive Service Association, Automotive Service Excellence and Northwest Automotive Trades Association. Steve is married with 3 grown children. He has 8 grand children. In his spare time he participates in Mentoring Men, Pre-marriage Counseling (for couples), and Men's Marriage Crisis Counseling.
---
Bob Johnson, Owner
Being Steve's son means there is a rich history of automotive repair that Bob can draw from. Starting at the young age of 8, Bob grew up in this thriving small business that prided itself upon excellence, integrity and relationships. With that foundation as an integral part of his life and his family being very involved in their home church, Bob chose to follow God's calling in his life to pursue full-time ministry. He has received a B.A. in Preaching and in Youth Ministry, and then was accepted into graduate school where he completed his M. Div. degree. After 15 fulfilling years of full-time ministry, Bob has come home with his family to Oregon ("God's Country"). Now, alongside of his father, the future looks exciting for Steve's Automotive. Bob has three children.
---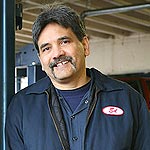 Ed Olivier, Technician
Ed has been a member of Steve's team since 2001. He has experience in the automobile repair industry since 1977. Ed has an Associates Degree from Los Angeles Trade-Technical College. He is certified through Automotive Service Excellence as a Master Technician. He also holds Oregon Department of Environmental Quality certification as an Automobile Emissions Specialist. Ed has been married since 1986. He has a son and a daughter. He enjoys golf and computers.
---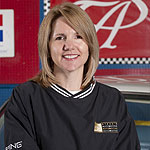 Stephanie Johnson, Owner
Bob and Stephanie married in 2007 after she moved from her home state of California. She has a BA in Business Management from California State University, Bakersfield and several years experience in office management as she helped run her parents Yamaha dealership in California for 8 years. Stephanie is excited to learn this new industry, though not all that different from motorcycles, as she works along side Bob to continue the legacy of excellence at Steve's Automotive.

Call Us: 503-227-4112 | Get A Quote | Make An Appointment
Photos by Photo Art Portraits, Eben Waggoner Photography and Olive Photography